Visiting hours: 11am - 8pm
General Manager
Jeanette Kini
,
Reception Phone
09 925 4400
Mr Matthew Boyle
MB ChB 2005 Auckland; FRACS (Orth) 2012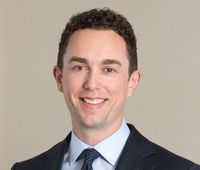 Practising at
North Harbour (Auckland)
Specialty
Orthopaedic Surgery
Full NZ Registration Date
13 December 2005
Private Services
Auckland Bone and Joint Surgery
Physical address: Ascot Hospital
Level 1
90 Greenlane East
Remuera
Auckland
Healthlink EDI: akbonejo
Special Clinical Interest(s)
Knee Injuries
Knee arthroscopy
ACL (Anterior Cruciate Ligament) Reconstruction
PCL (Posterior Cruciate Ligament) Reconstruction
Meniscal tear repair
Multiligament reconstruction
Shoulder Injuries
Shoulder arthroscopy
Arthroscopic rotator cuff repair
Arthroscopic labral repair
Arthroscopic stabilisation surgery
AC (acromioclavicular) joint reconstruction
Hip Injuries
Hip arthroscopy
Arthroscopic labral repair
Hip impingement (FAI) surgery
Hip Preservation Surgery
Hip dysplasia (DDH) surgery
Periacetabular osteotomy
Arthroscopic femoral osteoplasty
Arthroscopic acetabular osteoplasty
Professional Profile
Matthew is a graduate of the University of Auckland School of Medicine and the New Zealand Orthopaedic Association Training Programme. In 2012 he gained his specialist qualification in Orthopaedic Surgery and became a Fellow of the Royal Australasian College of Surgeons (FRACS).
Matthew is a fellowship trained knee, shoulder & hip surgeon having spent two years in the United States of America, working at Harvard University in Boston, Massachusetts, and Duke University in Durham, North Carolina. Matthew specialises in arthroscopic surgery of the knee and shoulder, including complex knee ligament reconstruction, shoulder stabilisation surgery, and rotator cuff repair and reconstruction. Matthew also specialises in hip arthroscopy and hip preservation surgery including periacetabular osteotomy, having gained extensive experience with hip preservation surgery in Boston, USA. He has a special interest in sporting injuries of the knee, shoulder and hip, and is focussed on optimising patient performance through joint preservation surgery.
Matthew has a vigorous interest in orthopaedic research. He has published over 20 scientific articles and book chapters, and maintains a strong research collaboration with Harvard University in the USA.
Matthew works in private practice on the North Shore and Remuera and is also a Consultant Orthopaedic Surgeon at Starship Children's Hospital.
Read more about Matthew Boyle here.
This specialist profile information has been provided by
https://www.healthpoint.co.nz
, helping people better understand and use New Zealand health services.
Other Specialists in Orthopaedic Surgery
North Harbour
Visiting hours: 11am - 8pm
232 Wairau Road, Glenfield, Auckland 0627
P.O. Box 101-488, North Shore Mail Centre 0745
Reception
Phone: 09 925 4400
Fax: 09 925 4401
Email: northharbour@southerncrosshospitals.co.nz


Email North Harbour (Auckland)