Visiting hours: 11am - 8pm
General Manager
Jeanette Kini
,
Reception Phone
09 925 4400
Mr Michael Boland
MB ChB 1986 Otago; FRCS Glasg 1992; FRACS (Orth) 1996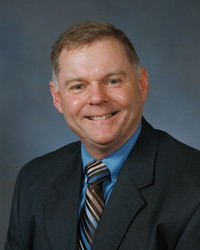 Practising at
North Harbour (Auckland)
Specialty
Orthopaedic Surgery
Full NZ Registration Date
15 July 2008
Private Services
Mr Michael R Boland - Hand, Wrist & Elbow Surgeon
Physical address: Hand Institute Northcare
5 Home Place
Rosedale
Auckland 0632
(09) 445 2668
(09) 443 3436
Healthlink EDI: BOLOHAND
Special Clinical Interest(s)
Specific services are
Elbow-Arthroplasty, Arthroscopy, Instability Reconstruction, Contracture Release.
Humerus, Radius and Ulna-Fracture Fixation, Non Union and Malunion correction
Wrist and Distal Radioulnar Joint-Arthroplasty, Arthroscopy, Instability Reconstruction, Contracture Release, Scaphoid Fracture and Non Union including Vascularized Bone Grafts.
Hand- Small Joint- Arthroplasty, Arthroscopy, Arthrodesis and Ligament reconstruction, Tendon Surgery- Repair, Graft, Transfers
Peripheral Nerve- Decompression (Carpal, Cubital and Radial Tunnel Release, Brachial Plexus Neurolysis), Primary Reconstruction (Nerve repair, grafts, transfers, Neurotization) Secondary Reconstruction (Tendon Transfers, Muscle Transfers, Arthrodesis)
Professional Profile
Dr. Michael Boland is a specialist hand, wrist and elbow surgeon. His services inlcude comprehensive Surgery of the hand, wrist, forearm, elbow and peripheral nerve.
Post Fellowship Training
One year fellowship at Kleinert Institute for Hand and Microsurgery, Louisville, Kentucky, USA.
This specialist profile information has been provided by
https://www.healthpoint.co.nz
, helping people better understand and use New Zealand health services.
Other Specialists in Orthopaedic Surgery
North Harbour
Visiting hours: 11am - 8pm
232 Wairau Road, Glenfield, Auckland 0627
P.O. Box 101-488, North Shore Mail Centre 0745
Reception
Phone: 09 925 4400
Fax: 09 925 4401
Email: northharbour@southerncrosshospitals.co.nz


Email North Harbour (Auckland)